8+8 Rally
The Grand River Sailing Club graciously invited Erin and I to participate in their annual "8+8 Sailing Rally" and we happily accepted.
The 8+8 Rally is a laid back "race" that uses a handicapped start so all boats finish relatively close together. The course is set so the race has one turning mark 8 miles out on a beam reach. I know many of the regular GRSC members don't really consider the 8+8 to be a race, but believe me, Erin and I were racing! This was our first organized sailing event together with Hannabel and we're happy to report she did great!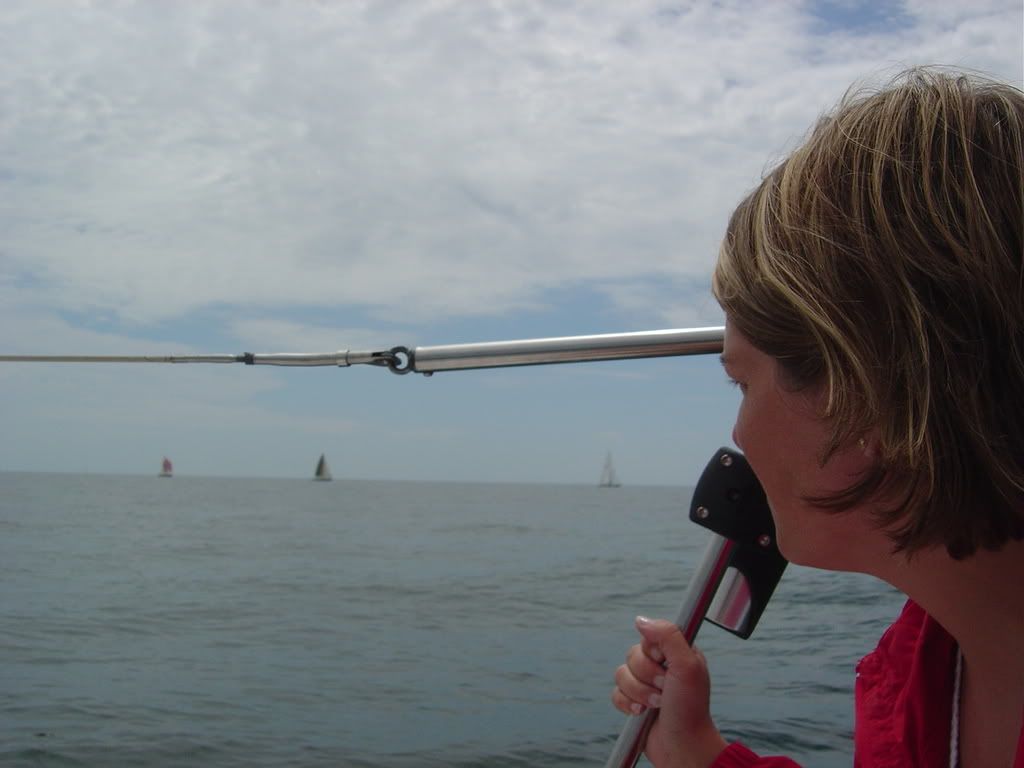 The race started with dark storm clouds looming overhead and 15 mph winds bustling about. But the conditions quickly mellowed out and all participants were sitting still in the water with little to nowind for about an hour. At that point the race committee decided to shorten the 8+8 to a 6+6 (6 miles out, 6 miles back) race. Because of our PHRF handicap starting place, we were the first boat to round the turning mark and head back for the finish line. The wind increased to 15 mph all the way back and we cruised along at a steady 6-7 knots. We ended up finishing in 6th place out a total of 12 boats. Not bad for a couple of newbie sailors!